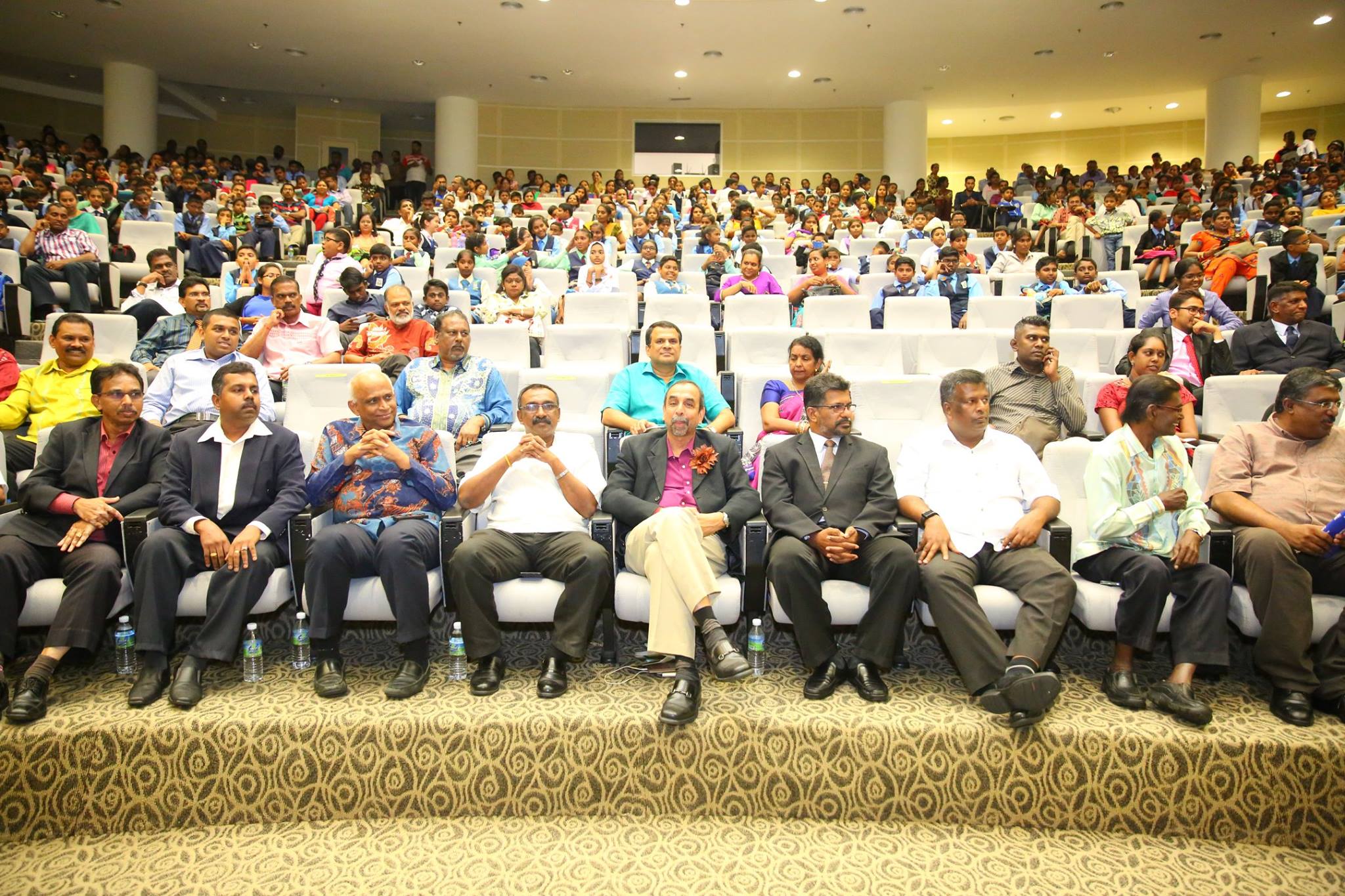 11/07/2021
State & National Level ICT Competition – 2016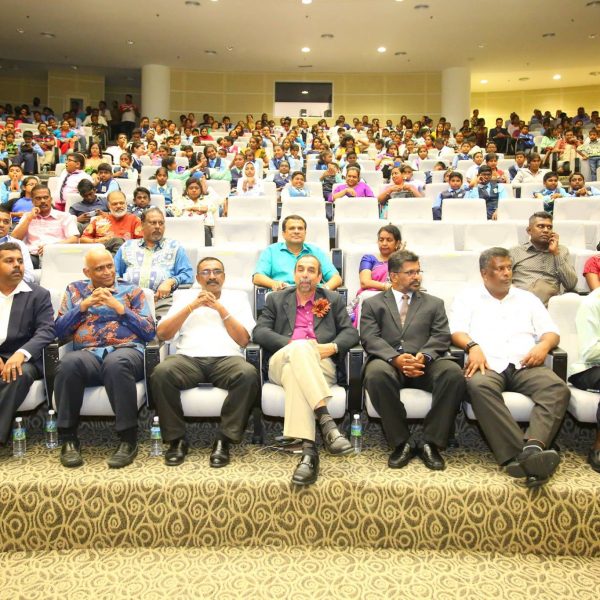 PTD continued to organize the State and National Level ICT Competition for Tamil Schools for the second time in 2016.
This time, we drop the Disassembling & Assembling Computers Competition due to logistic constraint. The other competitions consist of ICT Quiz, Drawing (Level 1), Drawing (Level 2), 2D Animation and Website Designing were carried out.
A total of 96 Tamil Schools with 946 students participated in this competition. Besides schools from Kedah, Penang, Perak, Selangor, Negeri Sembilan, Melaka, Johor and Pahang, Wilayah Persekutuan Kuala Lumpur also participated in this competition.
The State Level ICT Competition was held in six locations like the previous year from 17 June – 23 July 2016.
The winners at the State Level ICT Competition participated in the National Level ICT Competition on 13 August 2016 in Kompleks IPPP, University Malaya, Kuala Lumpur. It was officiated by Y. Bhg. Prof. Datuk Dr. N. S. Rajendran, Director General of Unit Khas Program Pembangunan Sosioekonomi Masyarakat India (SEDIC), Jabatan Perdana Menteri.
The first 3 winners of each competition received grand prizes of tablets, trophies & certificates and the fourth until the tenth received trophies & certificates.
---
The results of the National Level ICT Competition are as below:
1. ICT QUIZ
No
Participants
School
Placing

1

Sarmilan Rao Pragas

SJKT Ladang Padang Meiha, Kedah

Champion

2

Saranya Manogaran

3

Yuvaneswari Muniandy
No
Participants
School
Placing

1

Kalpana Gunalan

SJKT Simpang Lima, Selangor

 Runners Up

2

Abishek Barantaman

3

Ruhan Sri Rama
No
Participants
School
Placing

1

Narmadha Devi Balamurugan

SJKT Simpang Lima, Selangor

2nd Runners Up

2

Yaknesha Rajendran

3

Ilanthtaamil Ananthan
No
Participants
School
Placing

1

Sujitira Moghan

SJKT Ladang Padang Meiha, Kedah

 Fourth

2

Veddhesh Kanapathy

3

Ranjitaapiriya Saravanan
No
Participants
School
Placing

1

Sukeertherai Santhana Kumar

SJKT St Theresa Convent, Perak

 Fifth

2

Vishantini Kalaiselvan

3

Komalaa Ravichandar
No
Participants
School
Placing

1

Khathirresan Mohan

SJKT Ladang Senawang, Negeri Sembilan

 Sixth

2

Goven Kumar Sasitharan

3

Hirriishmen Jegatheesan
No
Participants
School
Placing

1

Hashantiniy Rajendran

SJKT Ladang Sungai Choh, Selangor

 Seventh

2

Harei Periasamy

3

Manush Saravanabavan
No
Participants
School
Placing

1

Sharvini Barabagaran

SJKT Somasundram, Kedah

 Eighth

2

Prakatisvaren Tanikajalam

3

Sanjarshan Shankar
No
Participants
School
Placing

1

Abiraamy Sivagnam

SJKT Simpang Lima, Selangor

 Ninth

2

Hiren Ganesh Surash

3

Saaktii Vel Selvam
No
Participants
School
Placing

1

Lineswaran Gounder Ravichandran

SJKT Keruh, Perak

Tenth

2

Vaanmalar Vilo

3

Bavitiran Subramaniam
2. DRAWING (Level 1)
| | | | |
| --- | --- | --- | --- |
| No | Participants | School | Placing |
| 1 | Prasanth Surash | SJKT Ladang Rini, Johor |    Champion |
| 2 | Thashveenaa Murali | SJKT Kangkar Pulai, Johor |    Runners Up |
| 3 | Tanusiyia Selvaraju | SJKT Klebang, Perak | 2nd Runners Up |
| 4 | V.T Sanggeetha Vijaiyan | SJKT Keruh, Perak |     Fourth |
| 5 | Harisnie Muniandi | SJKT Ladang Senawang, Negeri Sembilan |     Fifth |
| 6 | Thivagar Murugaiyah | SJKT Simpang Lima, Selangor |     Sixth |
| 7 | Prassannah Rehganathan | SJKT Ladang Senawang, Negeri Sembilan |     Seventh |
| 8 | Bairavi Yogeswaran | SJKT Ladang Henrietta, Kedah |     Eighth |
| 9 | Heyshika Krishna Kumar | SJKT Simpang Lima, Selangor |     Ninth |
| 10 | Netissh M.Sugumaran | SJKT Simpang Lima, Selangor |     Tenth |
3. DRAWING (Level 2)
| | | | |
| --- | --- | --- | --- |
| No | Participants | School | Placing |
| 1 | Nivaasini Padmanathan | SJKT Ladang Rini, Johor |    Champion |
| 2 | Jeya Prinsha Jeyaa | SJKT Ladang Rini, Johor |    Runners Up |
| 3 | Chia Ree Naa | SJKT Ladang Padang Meiha, Kedah | 2nd Runners Up |
| 4 | Mishalan Chandra | SJKT Mahajothi, Kedah |     Fourth |
| 5 | Suren Krishnan | SJKT Ladang Senawang, Negeri Sembilan |     Fifth |
| 6 | Kowai Santharan | SJKT Mahajothi, Kedah |     Sixth |
| 7 | Thivyadarshini Jegathees | SJKT Ladang Rini, Johor |     Seventh |
| 8 | Niveidass Sri Sivakumar | SJKT Mahajothi, Kedah |     Eighth |
| 9 | Shallini Raja | SJKT Sungai Terap, Selangor |     Ninth |
| 10 | Sarveswarry Ramesh | SJKT Watson, Selangor |     Tenth |
4. 2D ANIMATION
| | | | |
| --- | --- | --- | --- |
| No | Participants | School | Placing |
| 1 | Krithigaa Padmanathan | SJKT Watson, Selangor |    Champion |
| 2 | Nagiilan Muniandy | SJKT Ladang Wellsley, Kedah |    Runners Up |
| 3 | Shaalini Subramaniam | SJKT BMR, Kedah | 2nd Runners Up |
| 4 | Vhithiyahshree Kathiresan | SJKT Watson, Selangor |     Fourth |
| 5 | Thamilmalar Ramalingam | SJKT St Theresa Convent, Perak |     Fifth |
| 6 | Kalaimagal Chinnakaruppan | SJKT Keruh, Perak |     Sixth |
| 7 | Jarshanan Sundara Nathan | SJKT Keruh, Perak |     Seventh |
| 8 | Thurgashini Shanmugavelu | SJKT Watson, Selangor |     Eighth |
| 9 | Tarun Vijayan | SJKT Ladang Seremban, Negeri Sembilan |     Ninth |
| 10 | Dashwini Suresh | SJKT Ladang Rini, Johor |     Tenth |
5. WEBSITE DESIGNING
| | | | |
| --- | --- | --- | --- |
| No | Participants | School | Placing |
| 1 | Yumenesh Saravanan | SJKT St. Theresa Convent, Perak |    Champion |
| 2 | Dhaaniyasshre Visvanathan | SJKT St. Theresa Convent, Perak |    Runners Up |
| 3 | Nithya Shree Karunagaran | SJKT St Theresa Convent, Perak | 2nd Runners Up |
| 4 | Ruthana Sree Balakrishnan | SJKT Ladang Rini, Johor |     Fourth |
| 5 | Abhirami Kumaran | SJKT St. Theresa Convent, Perak |     Fifth |
| 6 | Yoges Ganesamurthei | SJKT St. Theresa Convent, Perak |     Sixth |
| 7 | Arekaran Manogaran | SJKT Bukit Rajah, Selangor |     Seventh |
| 8 | Rashvintiran Dilliyappan | SJKT Ladang Henrietta, Kedah |     Eighth |
| 9 | Shasmitha Subramaniam | SJKT Jalan Haji Manan, Johor |     Ninth |
| 10 | Sharman Meirubarajan | SJKT Kerajaan, Perak |     Tenth |