Despite Malaysia's success, challenges remain to improve the quality of primary education. Given the rapid use of ICT throughout the country, a digital divide between urban, urban poor and rural exist due to less comprehensive ICT infrastructure. HYO Port Klang and Malaysian Community & Education Malaysia (MCEF) introduced Program Titian Digital (PTD) in 2009 to fulfil the ICT education in primary Tamil school and to support the Malaysian Government vision to implement ICT education in primary schools by 2020. Understanding the need, Program Titian Digital provides the following services:
Guide to build ICT labs
Guide PTA to conduct ICT classes
Mentor & train the Tutors, School
Management & PTA
Develop student and teachers guide
Conduct State & National Level ICT Competitions
Continuously monitor the progress
After 9 years of implementation, to ensure the sustainability of Program Titian Digital, we formed Titian Digital Organisation Malaysia (PTDM) to expand the ICT education in the country. Today we are proud to announce that we have unleashed the ICT potential of 47,412 students through our Program Titian Digital. PTD also introduced and implemented Open Source technology to our Tamil schools and achieved a Malaysia Book of Record as the Largest Open Source User in Malaysia.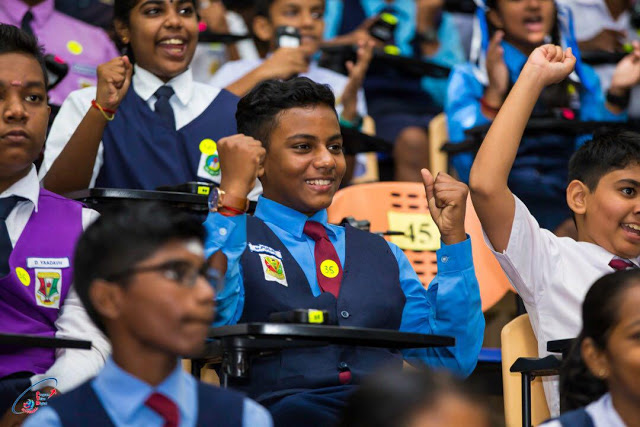 Objective of
Program Titian Digital​
To create opportunities for economically disadvantaged primary school students, especially in rural areas to acquire ICT skills.
To create opportunities for ex-students, parents, youths and local communities, especially in rural areas to acquire ICT skills.
To provide opportunities for teachers, especially from rural schools to use ICT in their teaching & learning.
To develop ICT curriculum and teaching & learning materials to be used in ICT classes.
To continuously train ICT tutors and monitor the implementation of the ICT programme.
To continuously conduct research and development to upgrade the programme.
To empower school management, Parent Teacher Association and Board of Governors to  implement the ICT Programme.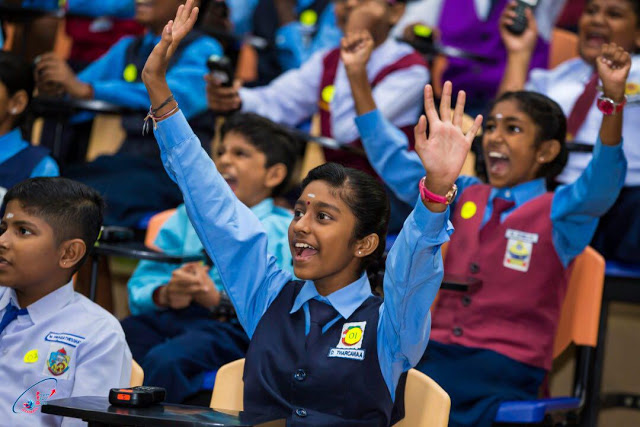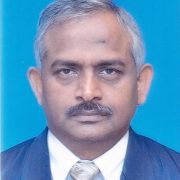 Message from Chairman
In today's rapidly paced global growth, ICT has evolved to become a core anchor in all aspects of our lives. Back in 2009, Mr. Elanjelian Venugopal, Head of Project, Centre for Community initiatives (CCI) of the Malaysian Community Education Foundation (MCEF) initiated a Committee to develop a sustainable ICT Programme for Tamil Schools. After much deliberation, the Committee formulated a programme called Program Titian Digital (PTD).
Hindu Youth Organisation Port Klang (HYO Port Klang) was entrusted to spearhead the programme nationwide. The HYO Port Klang in collaboration with MCEF set up the first PTD ICT Lab in SJKT Bukit Rajah, Klang, Selangor and launched the programme in April 2009.  Since its inception, we've set up 80 ICT Labs with programmes conducted in 83 Tamil Schools nationwide, from Kedah to Johor.
In November 2017, with the blessing of HYO Port Klang, a national level NGO called Pertubuhan Titian Digital Malaysia (PTDM) was formed. Effective from 2019, PTDM continued the PTD programme to reduce the digital divide among the rural, urban poor & urban students and take it to  greater heights.
PTDM, sets up  ICT Labs, conducts  ICT  Classes & Enhancement Programmes, provides  ICT Modules for students, continuously conducts training & mentoring for the ICT Tutors, engages  the stake holders and organises  School, State & National Level ICT Competitions.
Currently, PTDM is actively managing 50 Tamil Schools nationwide with approximately 20,000 students attending an hour of ICT classes weekly. All the programmes in the schools are implemented with the collaboration of the respective School Administration, School Board of Governors (LPS) and Parent Teacher Associations (PIBG).
As for the National Level ICT Competition, it was started in 2015 with 972 students from 70 Tamil schools participating in it. Gradually the participation has grown to 3,033 students from 262 Tamil Schools in 2020.
Since 2019, PTDM has initiated and created Industry Partnerships across key government agencies, multinational corporations, business conglomerates and academics, ie: MDEC, Microsoft, Monash University, Sunway and Leaderonomics to develop a full-fledged ecosystem.
PTD received The Malaysian Book of Records in 2011 as the largest Open Source Software User in Malaysia and GOPIO International Excellence Award in 2015  for synergizing Tamil School Growth in ICT Development.
Moving forward, we're working on improving our ICT Curriculum and conducting enhancement courses like Mobile Apps Development, 3-D Animation & Programing.
We believe that Program Titian Digital will be a crucial bridge that empowers our students, teachers, parents, youths and local community to gain access to and face the challenges of Industrial Revolution 4.0.
We would like to express our heartfelt gratitude to the School Administration, LPS, PIBG, Industry Partners, Sponsors and the public for their support rendered throughout our 12 year journey in imparting ICT Knowledge and Skills to our Tamil School Children.
We look forward for more good-hearted individuals joining forces with us to bring PTD to greater heights.
Thank you.
Gunasekaran Karapaya
Chairman
Pertubuhan Titian Digital Malaysia